Show your clients how good you are
We know you're doing an amazing job at helping your clients grow, but do they know that?
With Leadtosale you have a view of every lead generated for them by channel, for all time.
Now you can start reporting on real, high quality leads you've generated, rather than an abstract 'conversion' metric.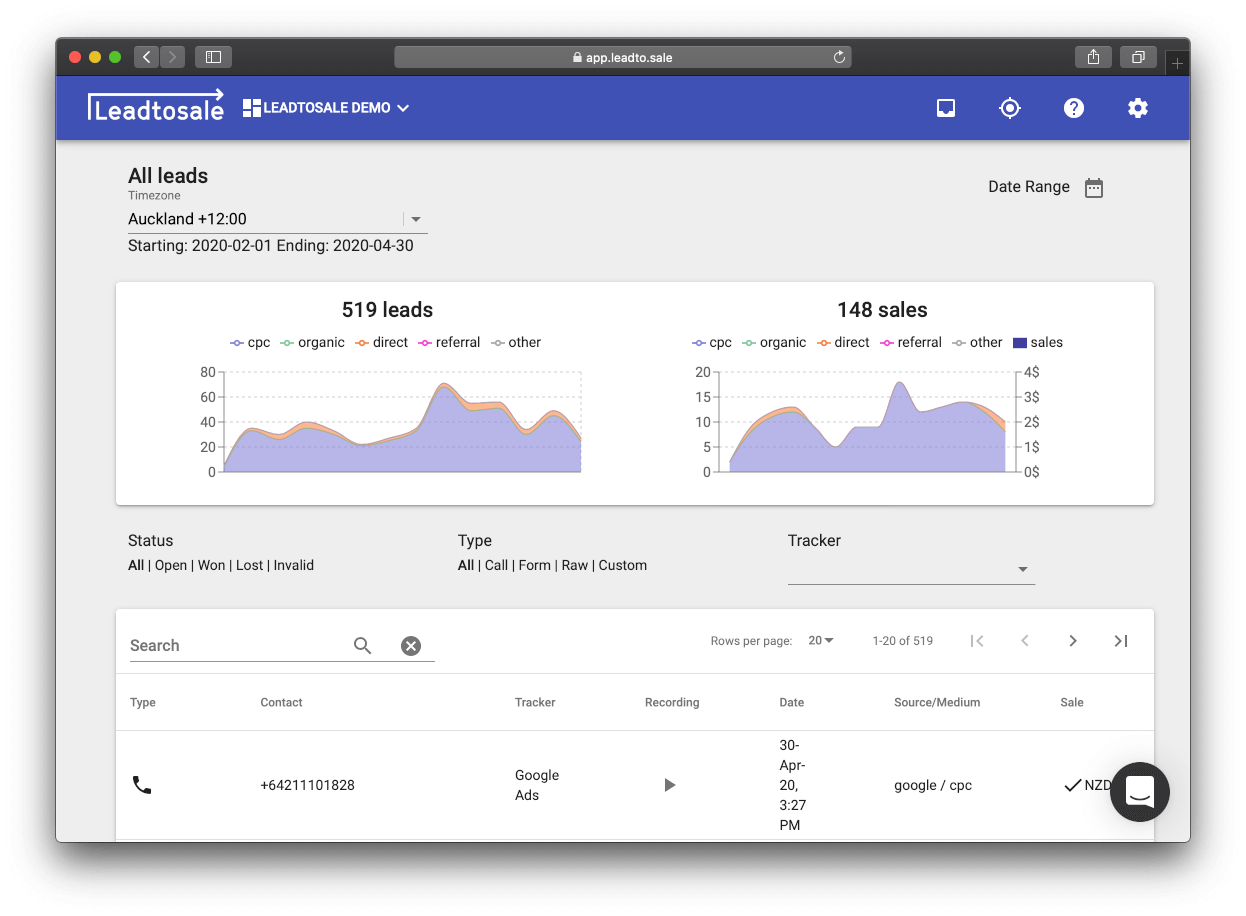 Spend time on generating more leads, not implementing your tracking
Our tracking and integration tools mean you can spend less time on implementing your tracking, and more time on generating the leads.
No worrying about implementing pixels from different providers, or making mark up changes to phone numbers. One tracking snippet does it all.
You can reduce your tracking set up time from one hour to five minutes with Leadtosale.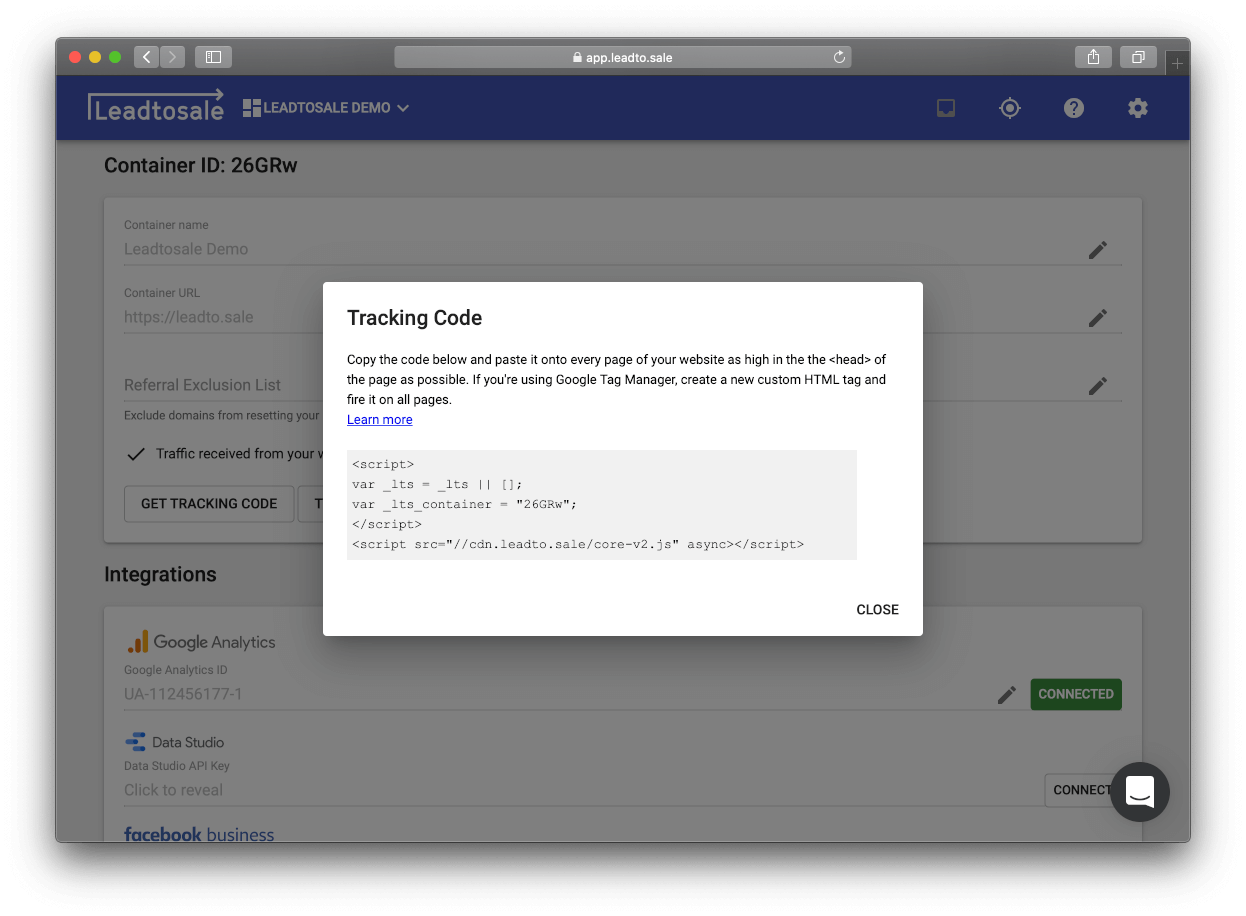 Ditch billable hours and start charging for value
Your clients don't care how much time you've spent trying to generate more leads.
All they care about is growing their business - and you should be charging for that.
Your business will no longer be dependent on your input time, but your outputs instead.