Automate your conversion tracking implementation in Google Analytics and Facebook.
Start your free trial. No credit card required.
START NOW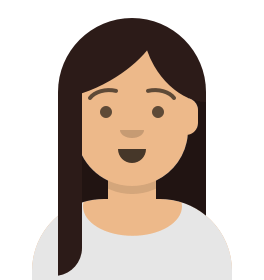 "We've gone from making hundreds of HTML changes to one code snippet to deploy our tracking.
It takes less than five minutes to start tracking all website leads."
Sam
Digital Marketing Freelancer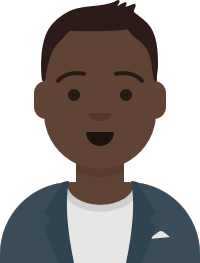 "We are able to bring a single, transparent view of marketing performance to our clients with Leadtosale.
With this view, we're able to generate more of their highest value customers."
Handle complex tracking scenarios without specialist knowledge
We know you can handle any scenario that's thrown at you, but can your teammates?
With Leadtosale you can track all your on-site conversions without knowledge of Google Tag Manager or JavaScript.
We even handle single page apps (SPAs) automatically, so you don't need to wait for code changes to be implemented by developers.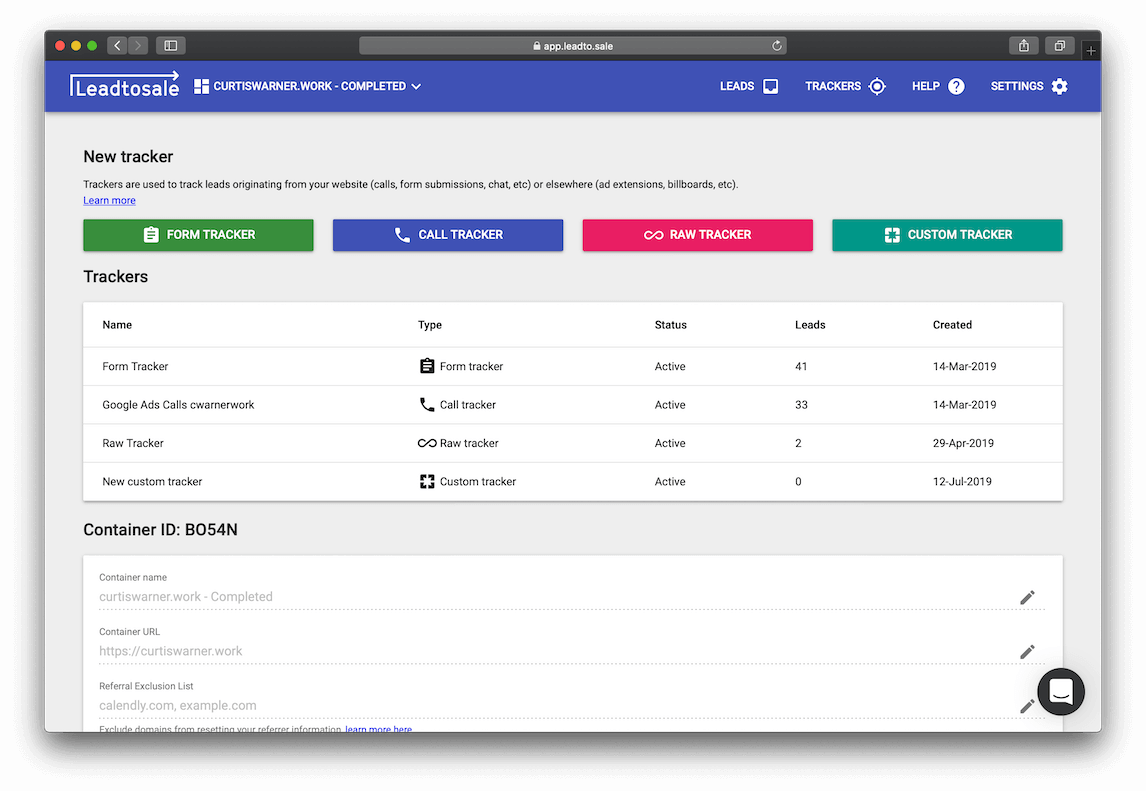 Standardise your tracking across your customer base
Our tracking and integration tools mean you can spend less time on implementing your tracking, and more time on generating the leads.
No worrying about implementing pixels from different providers, or making mark up changes to phone numbers. One tracking snippet does it all.
You can reduce your tracking set up time from one hour to five minutes with Leadtosale.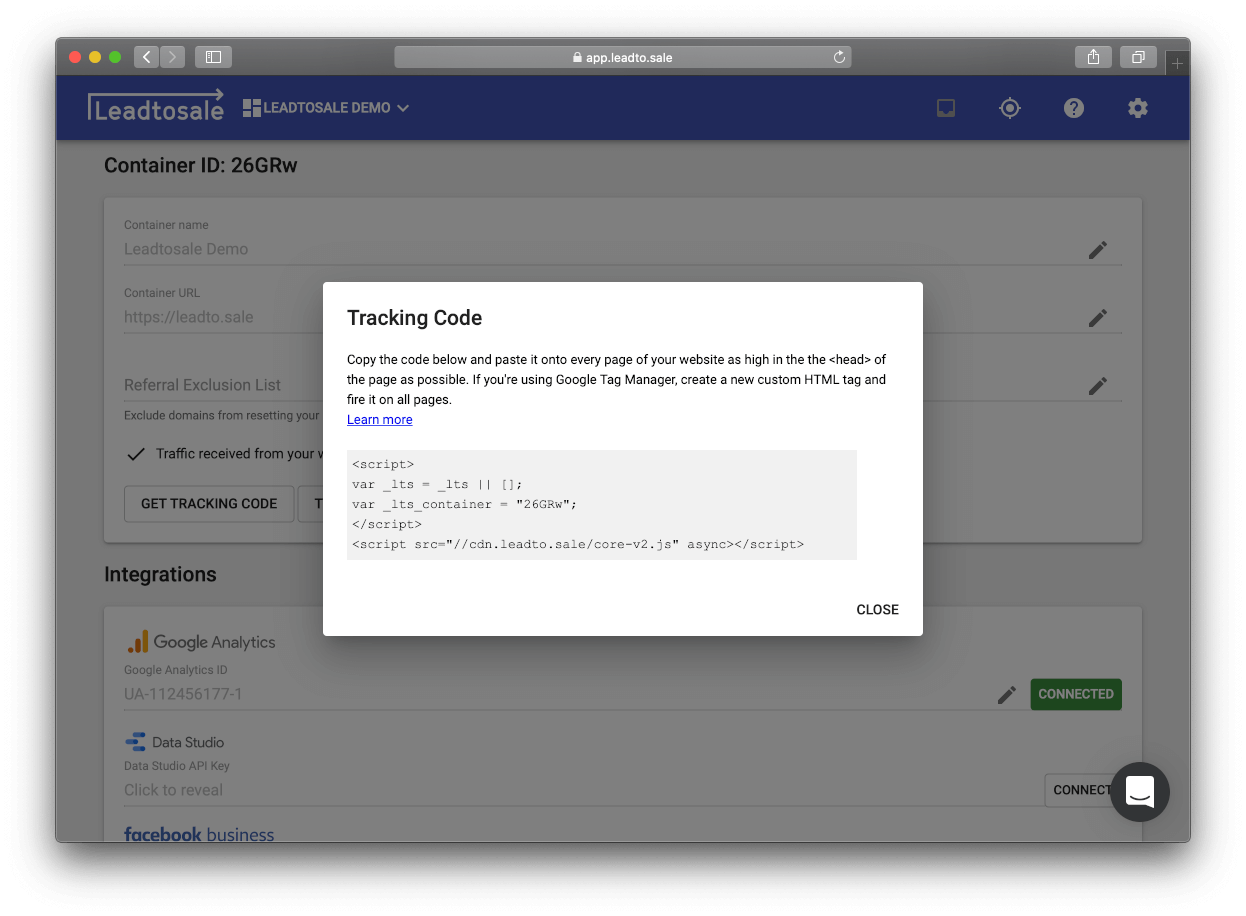 Separate your time from the value you provide to set yourself up for scale
Your clients don't care how much time you've spent trying to generate more leads.
All they care about is growing their business - and you should be charging for that.
Your business will no longer be dependent on your input time, but your outputs instead.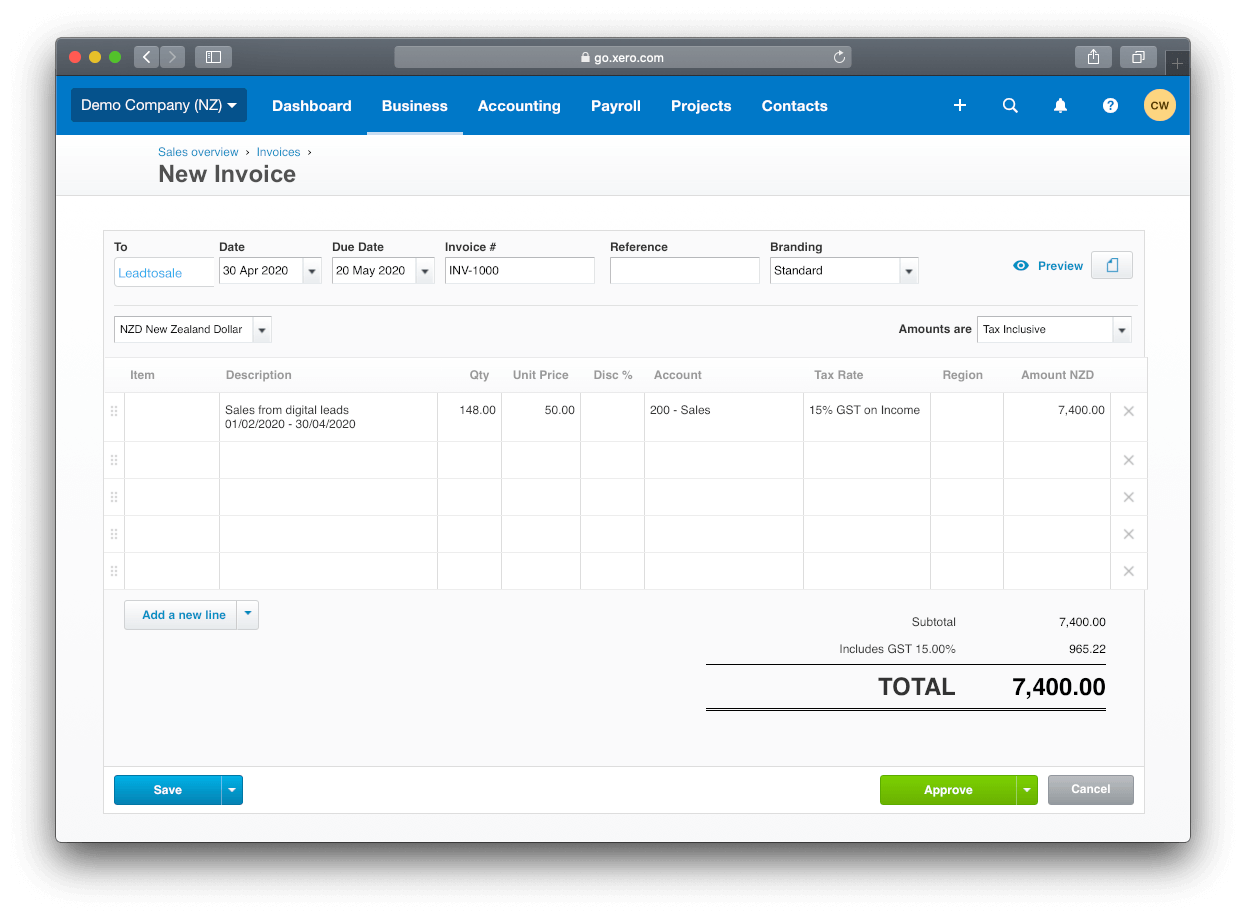 Features
Want to see the full feature list? Head to our full feature map.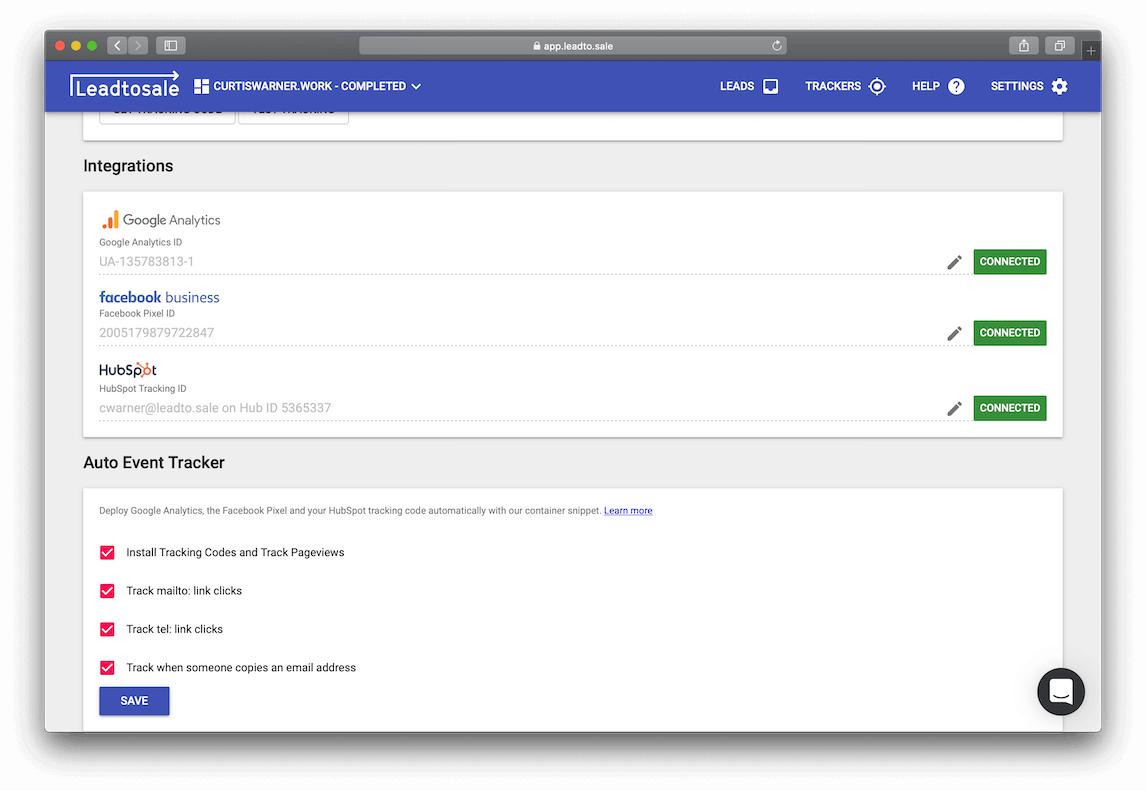 Pixel Deployment
Manage your Google Analytics, Facebook, HubSpot and Call Tracking in one place.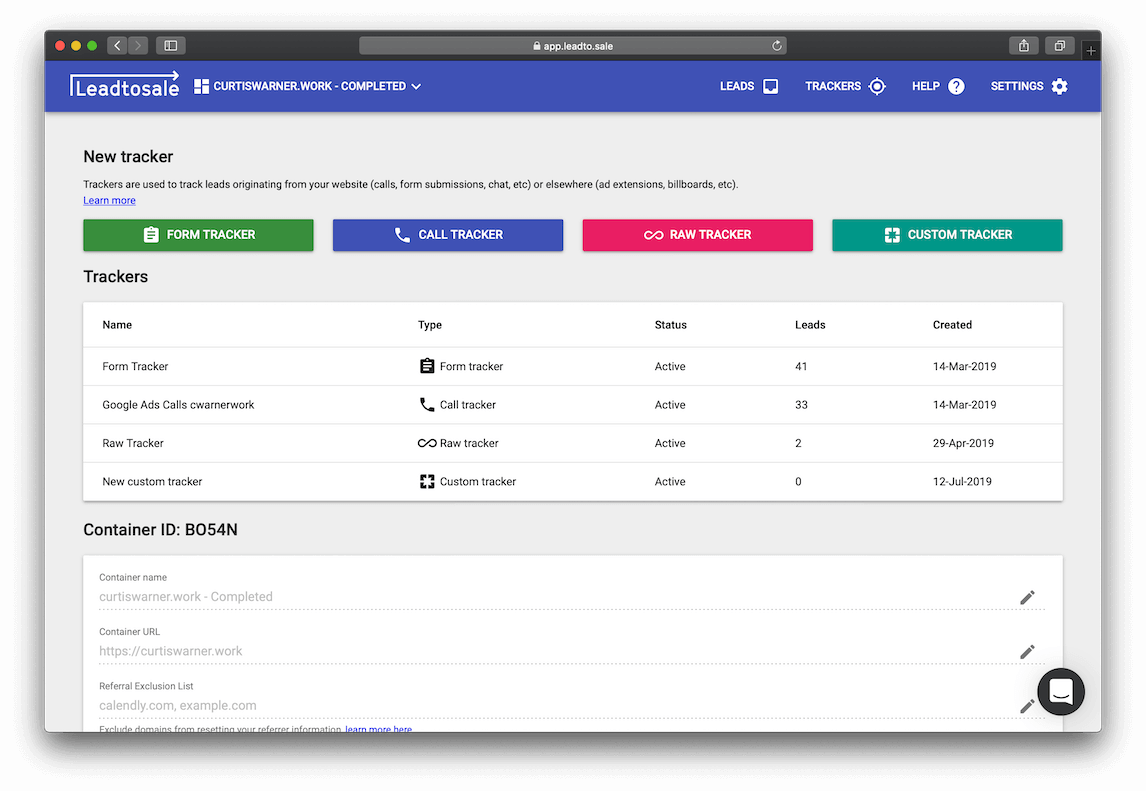 Form & Event Tracking
Track all your forms and on-site events automatically, without code changes.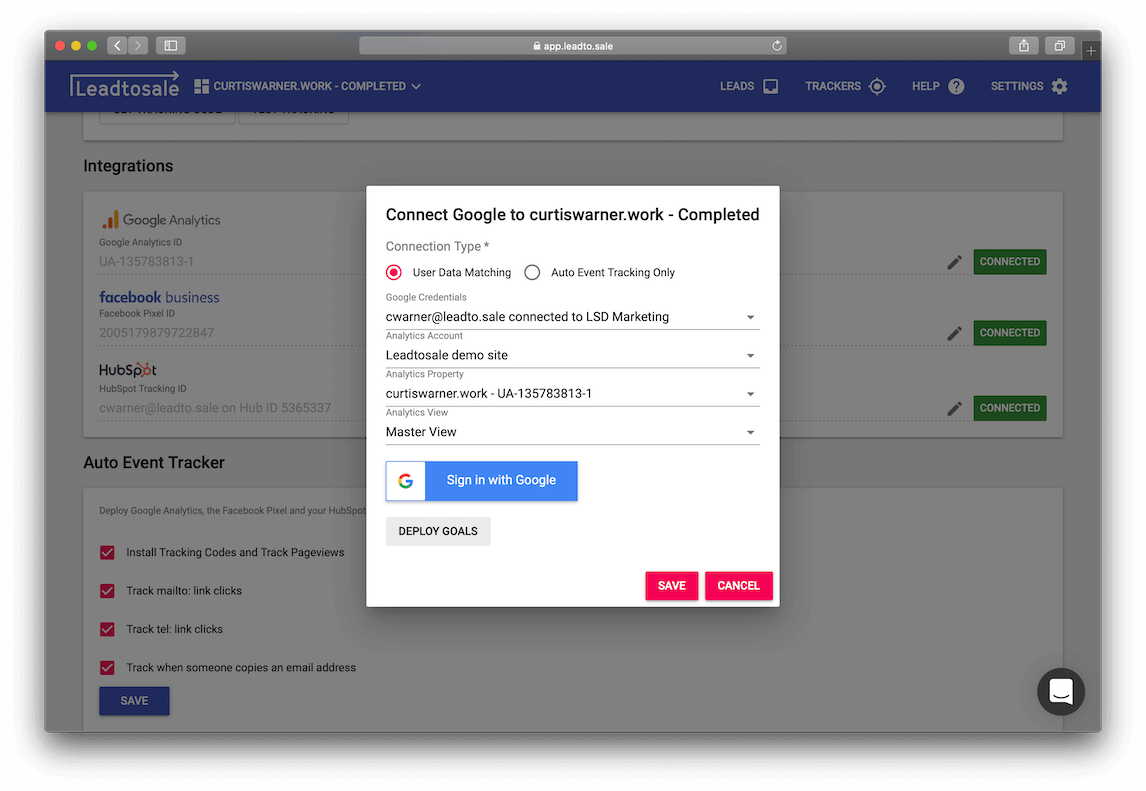 Goal Deployment
Save time manually configuring goals with our automated goal deployment.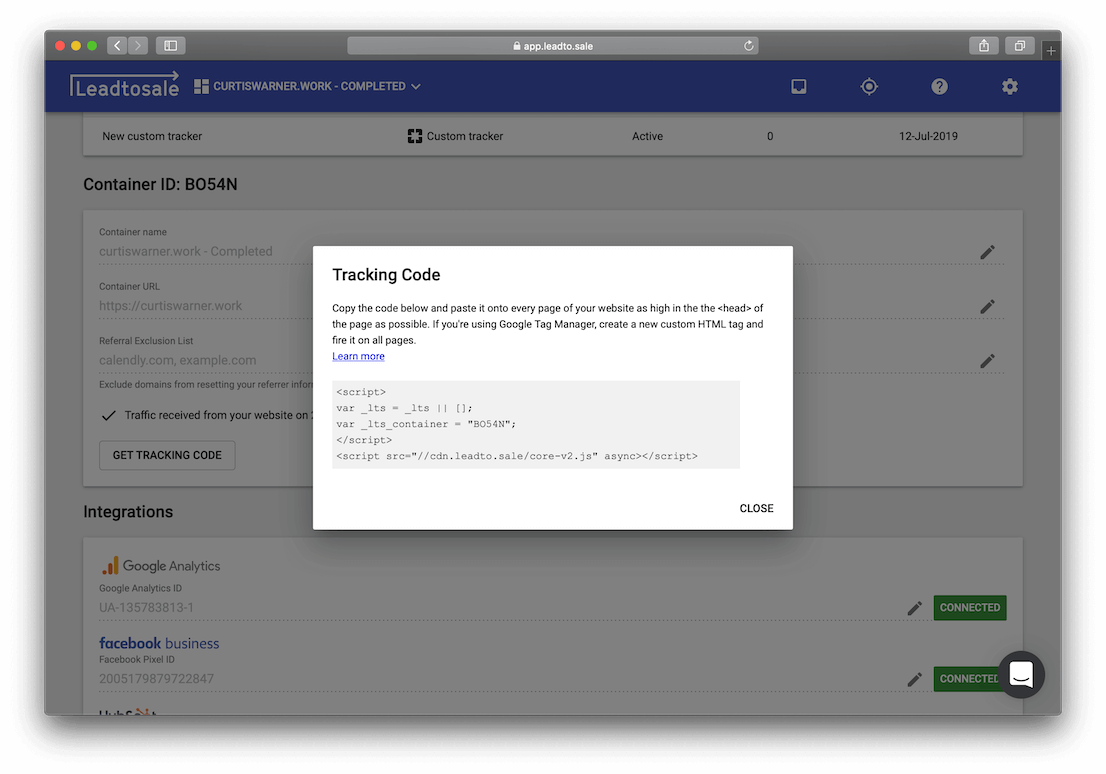 Single Page App Compatibility
Track single page apps without code-changes with our SPA compatibility.
Pricing
Our pricing is dependent on the country you're purchasing numbers for.
For example, if you're located in the United States, and need numbers from New Zealand, you'd choose the New Zealand plan.
If you'd like pricing for another country, please contact us.
You can also check out our pricing help page for additional information.
Local



From $30 USD

/ month
Toll-Free



From $50 USD

/ month
Enterprise


All features
All features
All features
2 local phone numbers
1 toll free number
Custom number inclusions
200 minutes
200 minutes
Custom minute inclusions
Pay as you go overages
Pay as you go overages
Invoice billing
2 months base plan free on annual subscription
2 months base plan free on annual subscription
Volume discounts
Bring on 5 or more clients and get an additional 20% off your base plan
Bring on 5 or more clients and get an additional 20% off your base plan
Additional numbers

from $2 USD

/ month
Additional numbers

from $3 USD

/ month
Additional minutes

from $0.05 USD

/ minute
Additional minutes

from $0.05 USD

/ minute
Mobile destination fee:

N/A

Mobile destination fee:

N/A

Mobile caller fee:

N/A