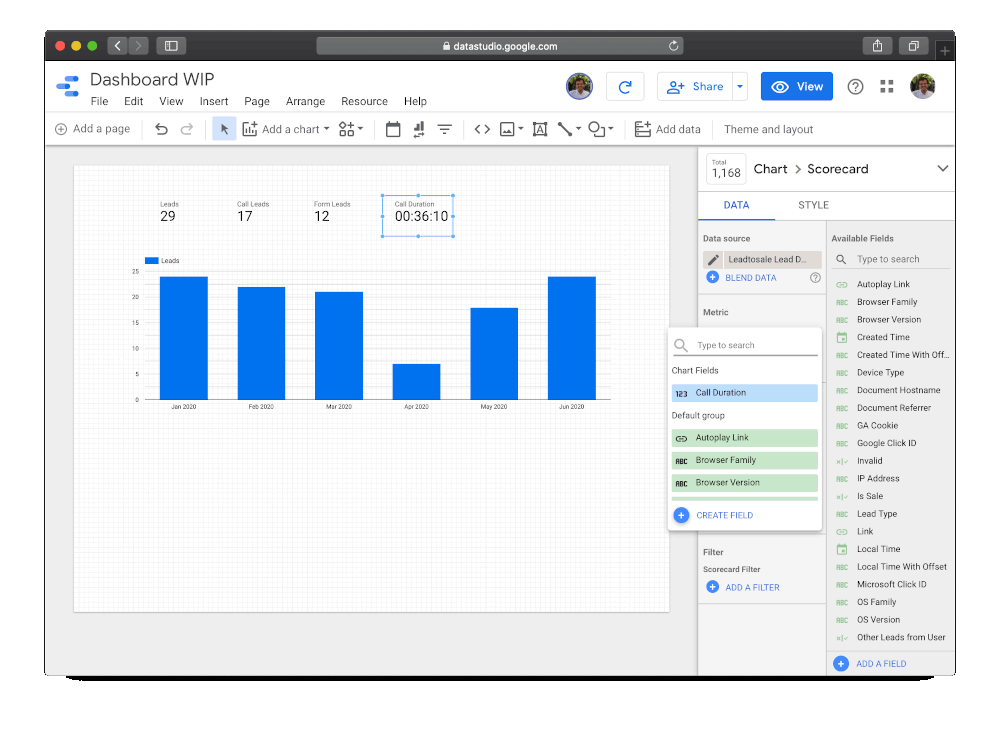 What is Google Data Studio?
Google Data Studio is a free data visualisation platform developed by Google.
It allows users to:
Connect directly to data from Google products, like Google Ads, Google Analytics and BigQuery.
Connect directly to data from other products, like Facebook Ads, Facebook Pages, Bing Ads, through community connectors.
Create tables, charts, scorecards and more to display the connected data.
Share those visualisations with others, through access to the dashboard and PDFs.
Google Data Studio is commonly used by digital agencies and in-house marketers to convey important performance metrics quickly in an easy-to-understand format.
How does the Leadtosale integration work?
Leadtosale provides a community connector for users to connect to their Leadtosale data directly.
This allows users to see their phone call and form submission data directly in Google Data Studio without having to log in to the Leadtosale dashboard.
How can I get started?
The community connector is available to all Leadtosale users.
Head to our help docs to learn how you can connect via your API key.
If you're not already a user, start your 10 day free trial here.