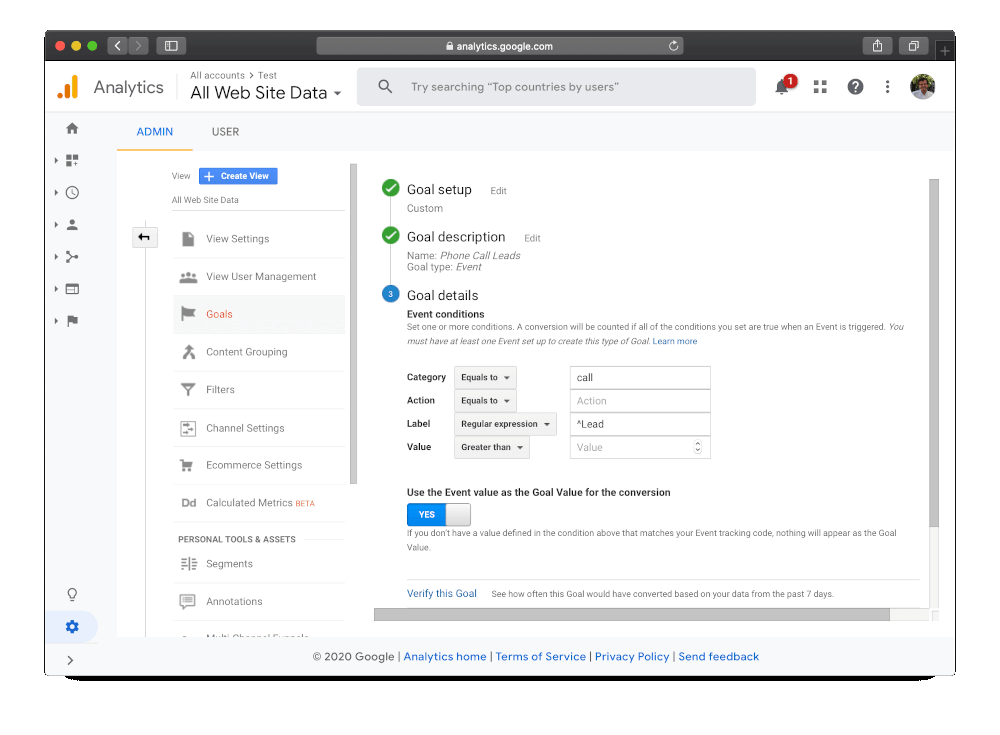 What is Google Analytics?
Google Analytics is a free data analysis platform developed by Google.
It allows users to:
Track any web connected device - mainly websites and apps.
Track your most popular content.
Track common user flows through your website.
Attribute credit for desirable actions to different acquisition channels.
How does the Leadtosale integration work?
Leadtosale allows you to:
Send phone call leads and form leads to your property without needing technical knowledge.
Send sales data from their CRM to Google Analytics when connected through HubSpot and Zapier.
Deploy goals to track leads and sales automatically through Leadtosale.
Understand which advertising channels are driving the most leads and sales.
Make website changes and create audiences to generate more leads and sales.
How can I get started?
The Google Analytics integration is available to all Leadtosale users.
Head to our help docs to learn how you can connect via your API key.
If you're not already a user, start your 10 day free trial here.