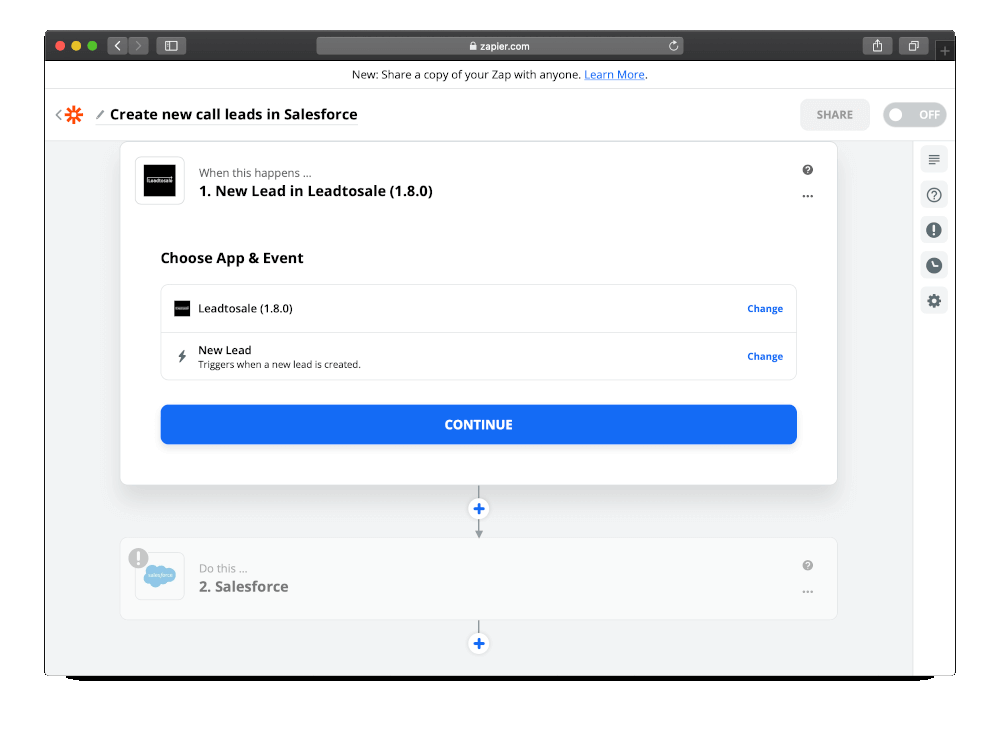 What is Zapier?
Zapier is a drag and drop integration builder which works with 1000s of different cloud software providers.
It allows users to:
Perform actions within their cloud software like create leads in your CRM.
Trigger these actions based on other actions. For example, when an opportunity closes in your CRM, do something else.
Achieve this without having any knowledge of coding.
Zapier is used by thousands of companies around the world to automate repetitive tasks.
How does the Leadtosale integration work?
Leadtosale has their own Zapier app.
It allows users to perform actions in other apps when new leads come in, or update Leadtosale leads when actions happen in other apps.
For example, you could create new leads in Salesforces when phone call leads a created in Leadtosale, and send the recording URL directly to Salesforce.
How can I get started?
The Zapier integration is available to all Leadtosale users.
Head to our help docs to learn how you can connect via your API key.